Affordability Matters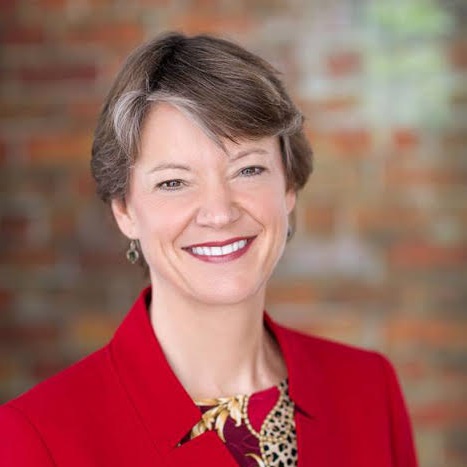 Kim Bimestefer, Executive Director
The Department of Health Care Policy & Financing (the Department) provides health coverage to low income and disabled Coloradans through safety net programs like Health First Colorado (Colorado's Medicaid program) and the Child Health Plan Plus (CHP+). With the economic impact of the novel coronavirus disease (COVID-19) pandemic, the Department is covering more Coloradans than ever -- over 1.4 million, representing almost one in every four Coloradans. Given that, it is no surprise that the Department is projected to consume 29% of the State's general fund budget and 35% of total state funds (total funds include federal dollars) in the 2021-2022 fiscal year.
Carefully controlling our health care expenditure helps protect our programs, cover all Coloradans who qualify and ensures the state can invest in our schools, roads and infrastructure, parks, programs for older adults and people with disabilities and more.
Addressing health care affordability is not only critical to the state government, but also to those served by our safety net programs. It is also a top concern for Colorado families and businesses. For this reason, Department leadership and staff leverage our expertise, influence and not-for-profit values to drive health care affordability measures that will benefit all Coloradoans, not just Department programs.
As part of Gov. Jared Polis's Wildly Important Goals to improve health care affordability for all Coloradans, he created the Office of Saving People Money on Health Care (OSPMHC). He appointed Lt. Gov. Primavera, who leads the Health Cabinet, to spearhead the work. Department leadership is an active and engaged member of the Health Cabinet and a significant contributor to the affordability agenda, work and results.
The Department is working in collaboration with the Health Cabinet on goals and key strategies to achieve Health Care Affordability for Coloradans, which is one of the Department's five strategic pillars.
Below are some of the key strategies to improve health care access, affordability and patient outcomes.
Events
Webinar Series
2021 Summer Health Cabinet Summit, hosted by HCPF - Aug. 19, 2021
Affordability in Hospital Costs and Community Investments - April 14, 2021 
2021 Colorado Health Cabinet Health Policy Summit, hosted by HCPF - Jan. 12, 2021
Community Partnerships
The Department is partnering with communities, employer organizations and consumer advocates to identify and implement shared strategies and innovations to reduce health care costs.
The Health Care Affordability Toolkit on this site is designed for Colorado communities to select and adopt tools to help achieve health care cost savings within their community. Since all health care is local, and each community has their own unique set of challenges, the Department has offered leadership, project management and data/research resources to support customized community affordability efforts. The Department has outlined a set of priorities and actions that you can take which can be found in the New Normal Fact Sheet. Those interested in working with our Affordability Team on creating a plan to improve affordability in their community, contact the team.
Collecting Data on Health Care Costs
Best-Practices for Reducing Health Care Costs
Evidence-Based Reports
Health care is an incredibly complex industry, which makes it harder to identify sound affordability solutions. To help facilitate affordability dialogue between communities, businesses, providers, policy makers and other stakeholders, the Department produces evidence-based reports to illuminate the drivers of rising health care costs and the possible solutions to address them. Reports include:
The Affordability Toolkit
The Affordability Toolkit is designed to assist Colorado communities in selecting and adopting tools to help achieve health care cost savings within their community. The Toolkit is segmented into five areas to help users zero in on areas most relevant to their community. These tools include fact sheets on Department initiatives and reports to inform and spark action, and information on Affordability programs and policies, both current and upcoming. Communities are welcome to then review and select the tools right for them.
Hospital and Health Care Costs
Pharmacy Costs
Innovation and Technology
Delivery Reform, Alternative Payment Models
Population Health and Behavioral Health
Affordability Slide Deck Presentations
Affordability Toolkit: Additional Research and Resources
Saving People Money in Colorado
Community Data and Reports
National Reports on Affordability
Meet the Team