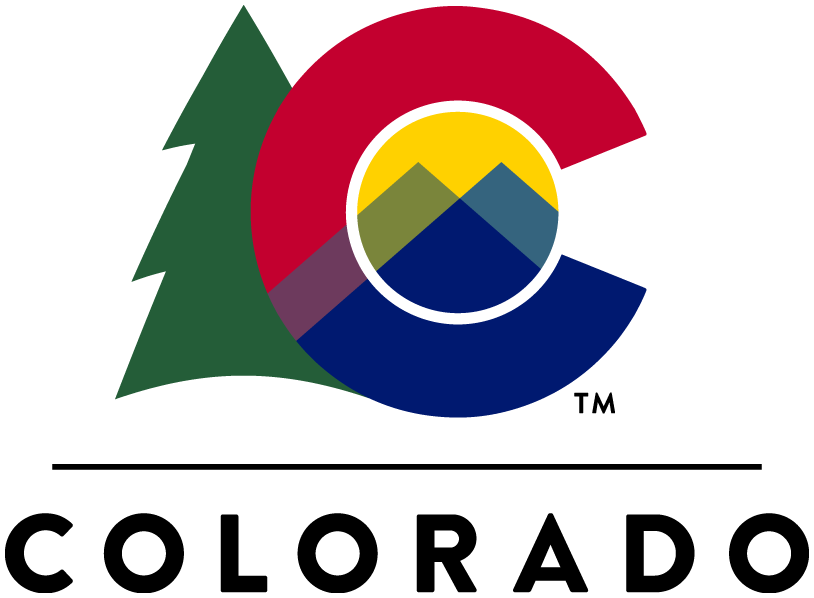 In accordance with Senate Bill 19-005, passed in 2019, the Department of Health Care Policy & Financing (Department) is developing a Canadian prescription drug importation program. The Federal Food Drug and Cosmetic Act (FDCA) Section 804 permits importation of prescription drugs from Canada by a pharmacist or wholesaler, provided the drugs meet certain minimum standards, will pose no additional risk to the public's health and safety, and results in a significant reduction in costs to consumers. HHS can approve a program if these conditions are met.
Program Overview
Senate Bill 19-005, which directs the Department of Health Care Policy & Financing to implement a Canadian Prescription Drug Importation Program, was signed into law by Governor Jared Polis. In December of 2019, the federal Department of Health and Human Services (HHS) released a Notice of Proposed Rulemaking, or the draft rule. In response, Colorado responded with a program proposal and extensive comments in March of 2020, in hopes of seeing Colorado's requested changes updated in a final version of the rule. The final rule went into effect on November 30, 2020, putting in place the federal regulatory framework to successfully develop and operate an Importation Program. After taking the provision of the Final Rule into account, the Department released an Invitation to Negotiate (ITN) in January 2021, seeking vendors for the program. Upon closure of the ITN in April 2021, the Department embarked on negotiations with supply chain partners and the identification of program consultants and certifiers to ensure compliant program development. The Department announced all program partners in August. On December 5th, 2022, the Department announced the submission a Section 804 Importation Program (SIP) application to the federal Food and Drug Administration (FDA) for federal review and approval. Once submitted, FDA has suggested a six month SIP review timeline. The Department estimates that the Colorado Importation Program will be operational by late 2023, at the earliest.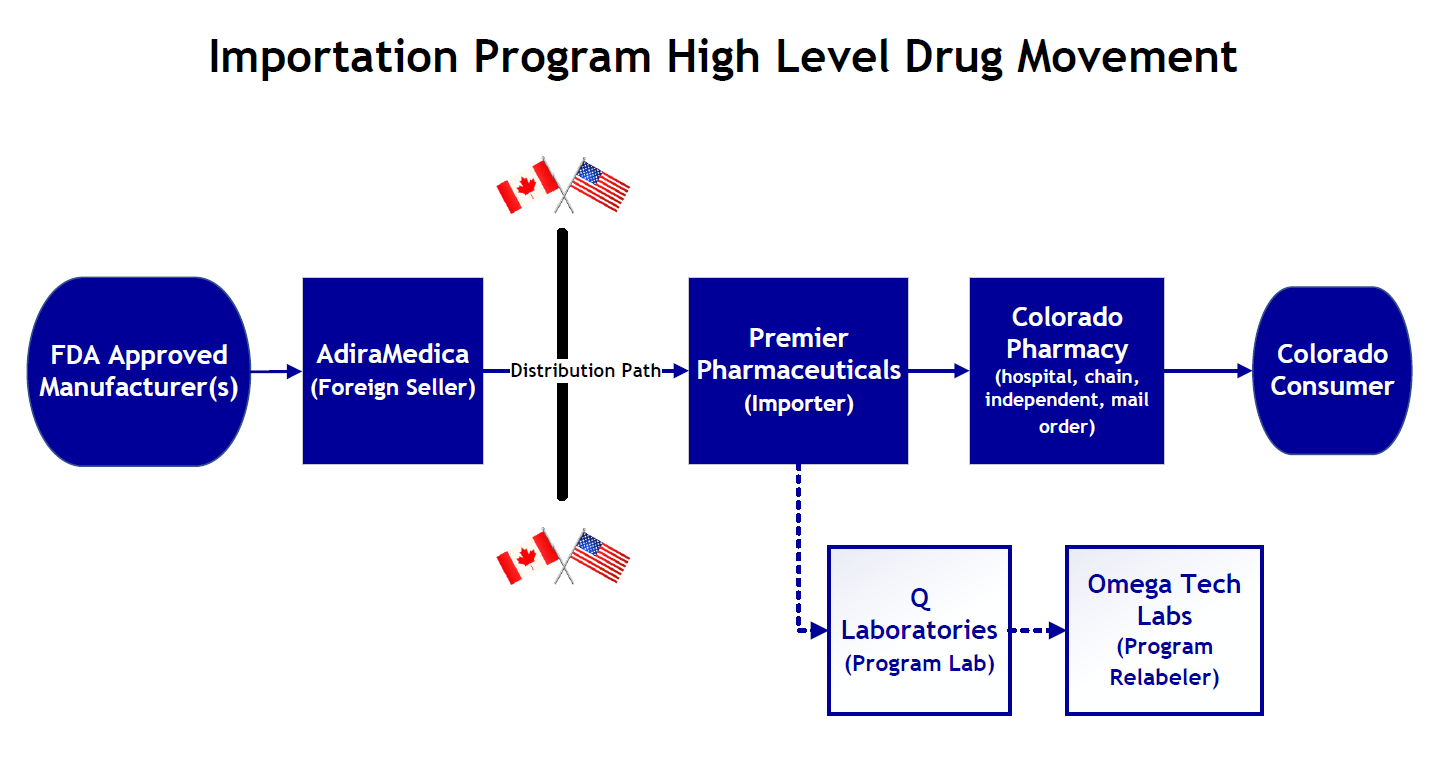 FDA approved manufacturers will sell the eligible prescription drugs to Colorado's Foreign Seller, AdiraMedica, which is located in Canada. AdiraMedica will export the eligible prescription drug to Colorado's Importer, Premier Pharmaceuticals, located in the United States. Premier Pharmaceuticals will have the imported medications sent to Q Laboratories for testing. Once the tests are approved by FDA, the imported drugs will be sent to Omega Tech Labs for relabeling. Once the eligible prescription drugs are relabeled and shipped back to Premier Pharmaceuticals, they will be distributed to Colorado pharmacies where they can be dispensed to Colorado consumers.
The Department has identified the necessary supply chain partners including a Foreign Seller (AdiraMedica,LLC), Importer (Premier Pharmaceuticals, LLC), and reporting vendor (Rocky Mountain Poison & Drug Safety). The Foreign Seller (a Canadian wholesaler) will be responsible for procuring Canadian drugs for exportation to the United States. The Importer (a U.S. Wholesaler), is responsible for testing, relabeling, and drug distribution to participating Colorado pharmacies. The Program's reporting vendor will manage the adverse event reporting process for the program, as well as consumer education and communication.
Annual Report to the Colorado General Assembly
Colorado Section 804 Importation Program (SIP) Application
Resources
Stakeholder Opportunities
The Department held a virtual stakeholder meeting on January 10, 2023.
Stay Informed
We encourage you to sign up for updates on our drug importation work. Please fill out the signup form to be added to our list.
We can also be contacted via email at HCPF_005DrugImportation@state.co.us.