Last updated: 5/12/2023
The legal name must be updated via the Provider Web Portal.
Complete the following steps to update the legal name:
1. Download and complete the Legal Name Change Form, available on the Provider Forms web page under the Provider Enrollment & Update Forms drop-down section.
2. Log in to the Provider Web Portal and click "Provider Maintenance".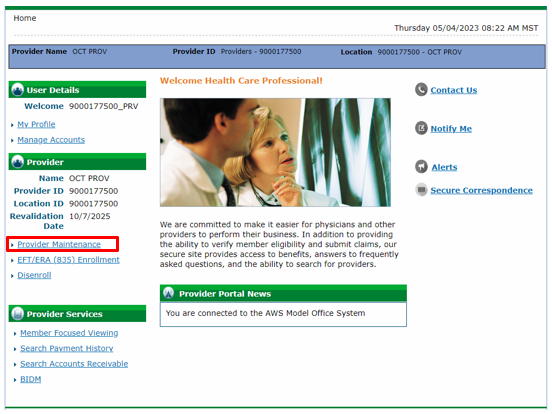 3. Click Provider Maintenance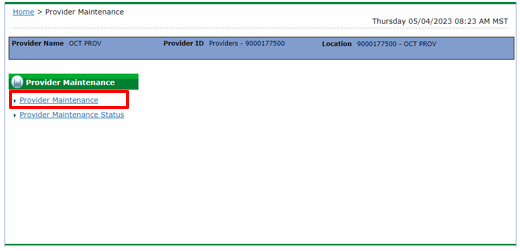 4. Click Continue once in the Provider Maintenance: Instructions.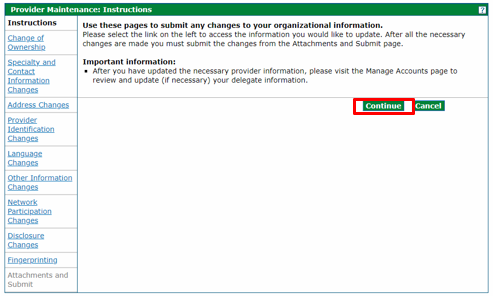 5. Complete the Provider Web Portal Maintenance Request, then click "Attachments and Submit"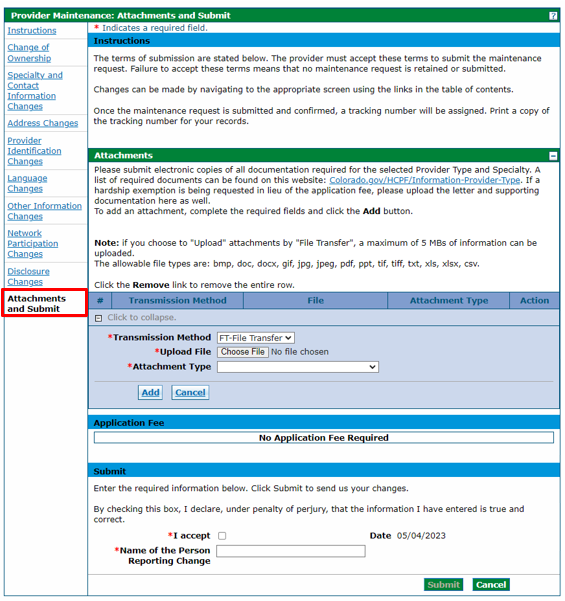 6. Upload the completed Legal Name Change Form as well as any other required documents specified on the form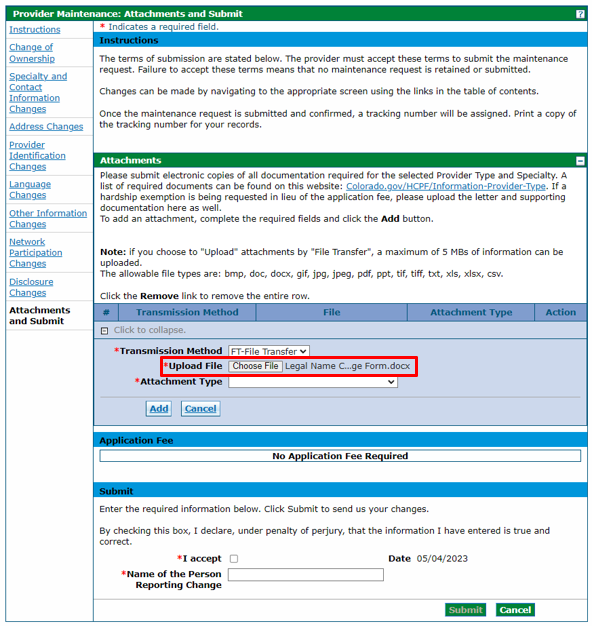 7. Select the Attachment Type "TIN Match Verification Document" and click Add.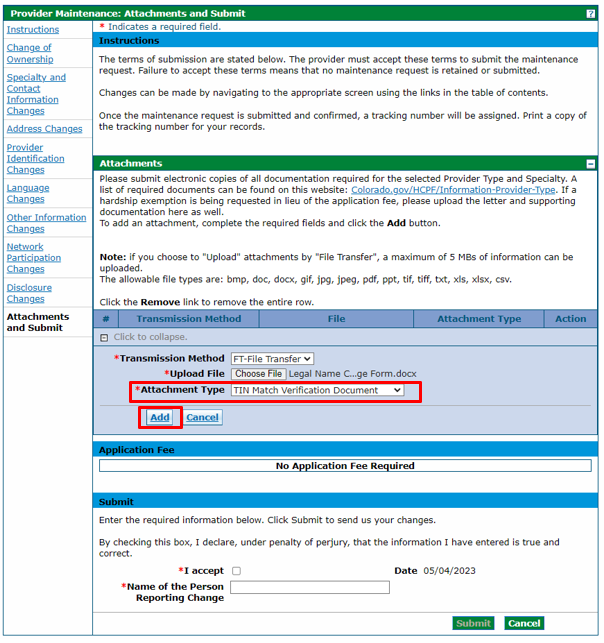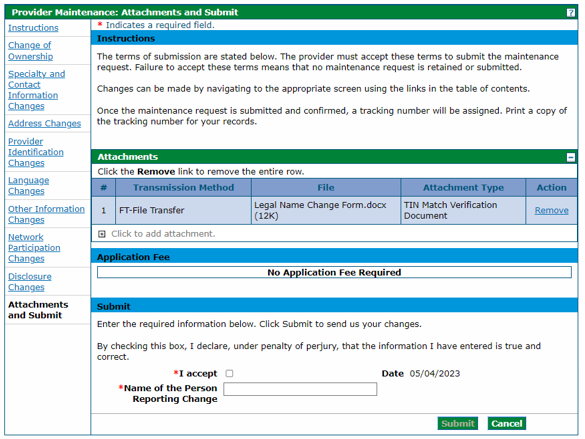 8. Select the I accept checkbox, enter the Name of the Person Reporting the Change, and click Submit.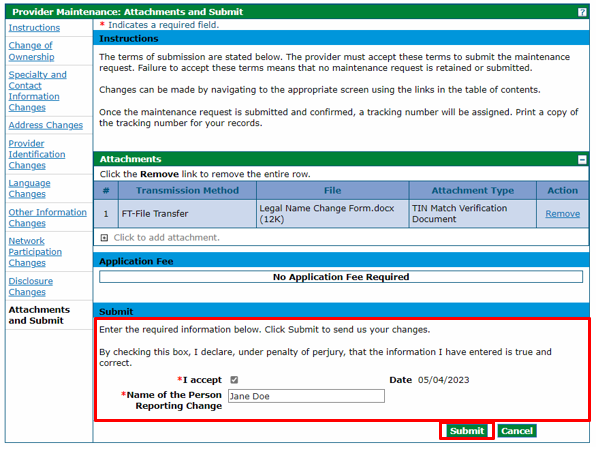 9. An ATN is generated.

Claims will continue to be processed; however, payments will not be released until the name is updated.
Need More Help?
Please visit the Quick Guides web page to find all the Provider Web Portal Quick Guides.