Preparing for renewals: Understanding the renewal process
The renewal process (sometimes called redetermination or RRR) for Health First Colorado and CHP+ members occurs annually. We've made important improvements and continue to work with members and county partners to refine the process.
Key message for trusted partners:
Learn about the renewal process from administrative and member perspectives so that you can help members through it when the PHE ends.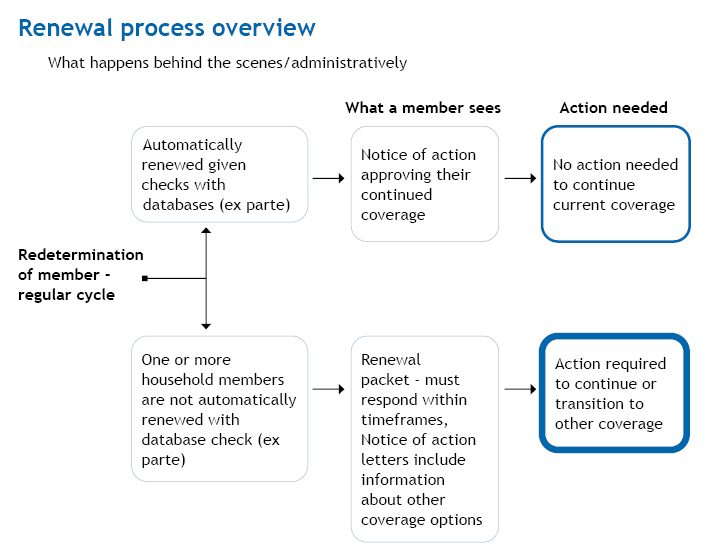 Toolkit
"Understanding the renewal process" material starts on page 15 and reviews the following:
Key terms
Automatic renewal process or "ex parte"
Other coverage options=
Sample member correspondence
The toolkit also includes links and how-to guides for key tasks.
Full toolkit: Preparing for renewals: Update your address and understanding the renewal process (PDF)
Helpful resources
Videos
Training Guides
Sample Renewal Packets
Stay Up-to-Date
Sign up for Public Health Emergency Monthly Updates
Past Newsletters
Register For Upcoming Webinars
Past Webinars