#FFFFFF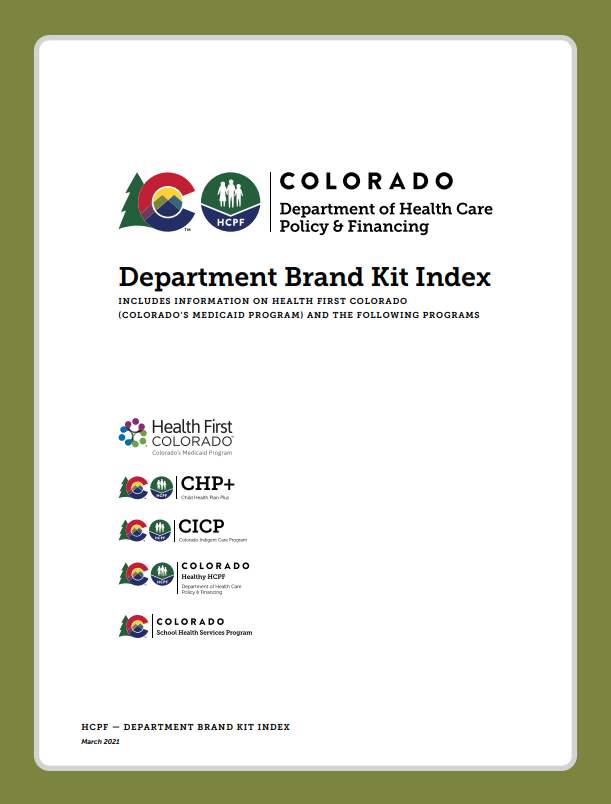 The purpose of this guide is to ensure that all state agencies and our partners who use branded materials for the Colorado Department of Health Care Policy & Financing (HCPF) and our programs, including Health First Colorado (Colorado's Medicaid program) and Child Health Plan Plus (CHP+), do so in a consistent manner.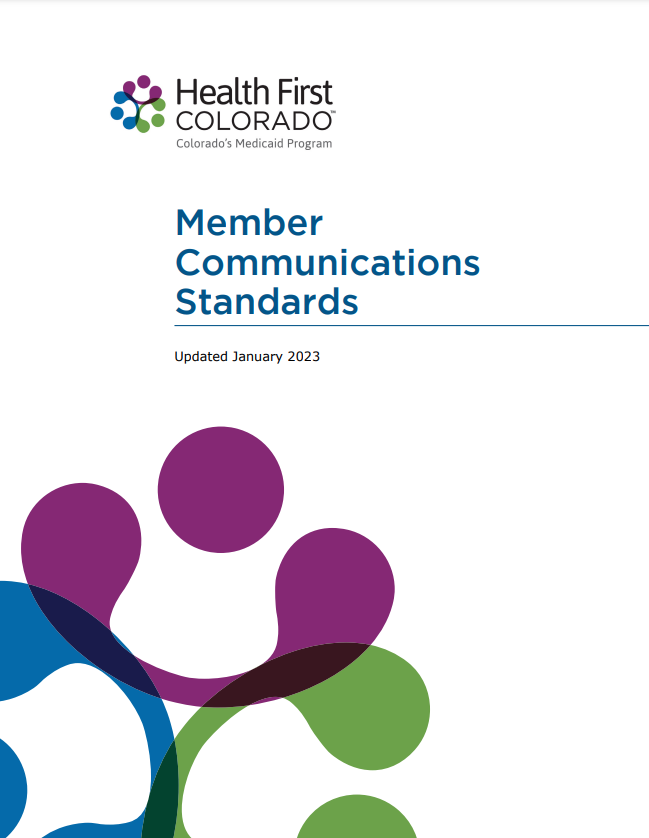 Member Communications Standards
This guide uses industry best practices for plain language and person-centered design. The guide is intended for HCPF staff and partners who draft member communications.
#FFFFFF
This form is for organizations requesting to use the HCPF, Health First Colorado, or Child Health Plan Plus (CHP+) logos in their communications. Once we have the relevant information we will respond with all you'll need to use our branding appropriately.