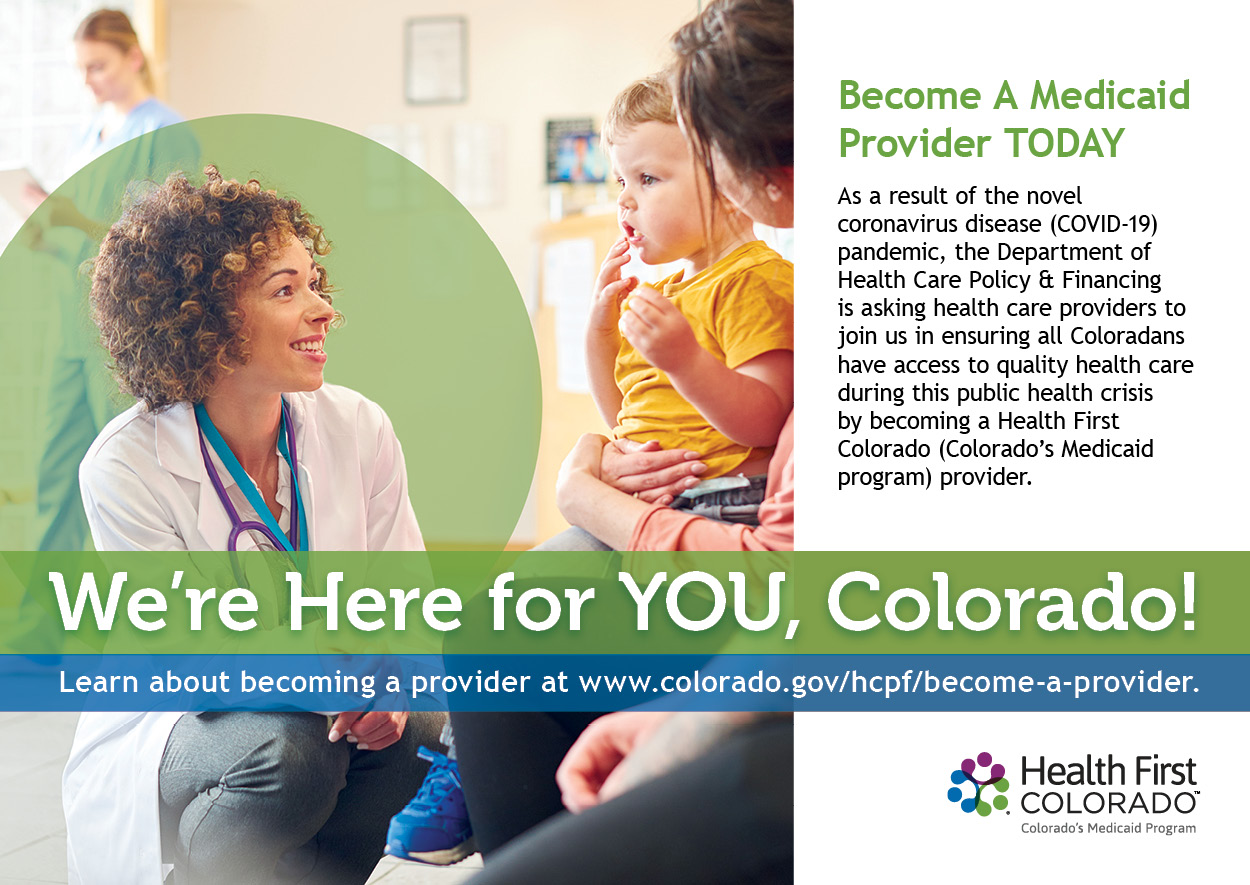 This page contains content from prior and upcoming webinars for Provider Association Leaders and their members.
As many Coloradans struggle with job loss resulting from the coronavirus (COVID-19) pandemic, the Department of Health Care Policy & Financing (HCPF) is here to keep Coloradans covered through Health First Colorado (Colorado's Medicaid program) and Child Health Plan Plus (CHP+).
Please help us recruit more health care providers to serve our more than 1.3 million current members and the more than 500,000 new members we expect to enroll by the end of this year. You'll find more information on our Here For You, Colorado page.
Provider Leader Webinars
No additional meetings are planned at this time. See below for previous meeting presentations and webinar recordings:
August 20, 2020 Provider Association Leader Webinar
July 16, 2020 Provider Association Leader Webinar
June 26, 2020 Provider Association Leader Webinar
Other Resources