Improving Member Experience
Health First Colorado and Child Health Plan Plus members, we need your voice!
At the Colorado Department of Health Care Policy and Financing, we recognize the value of member and family participation and engaging the voices of those with lived experience in our programs. Engaging with our members is a guiding principle behind our Equity, Diversity and Inclusion (EDI) work and is fundamental to our Department's value of person- and family-centeredness.
The Member Experience Advisory Council (MEAC) is made up people who are current Health First Colorado or Child Health Plan Plus (CHP+) members or parent/caregivers of members. MEAC members come together monthly to learn, give input and ultimately affect positive change in our programs. Members share their honest experiences and provide feedback as a guide for the future.
Childcare, transportation costs and stipends for time well spent are offered for members' participation.
Engaging members and family members of Health First Colorado and Child Health Plan Plus (CHP+) to improve member experience and deepen person- & family-centered practices and culture.
Continue to build understanding and commitment for person- and family-centeredness, which means we respect and value individual strengths, preferences and contributions, and work with members, not doing things to or for them.
Provide opportunities for collaboration between the Department and members with the goal of improving member experience and the relationship between the Department and all members.
Provide a way for Department staff to test with members whether or not programs and policies are working as designed and having the desired outcome.
Build staff empathy and skills by engaging with actual members and their lived experience, accessing meaning behind data, not just relying on what's easy to collect and analyze.
Have questions? Contact Member Experience Advisory Council coordinator Sarah Eaton at 303.866.5380 or Sarah.Eaton@state.co.us.
Mike Badar - Boulder County
My name is Mike and I've been a member of Health First Colorado for over 7 years. I'm recovering from my 2nd brain injury - which required a four-hour surgery. Health First CO has been there for me every step of the way. The majority of the time I was always able to schedule appointments with the health care providers I wanted to work with; however, when problems did arise with scheduling, they were handled quickly and I was never denied coverage. This has given me the confidence that I will continue to heal from my 2nd TBI. For a government-run health care program, I could not ask for better service. Thank you Health First Colorado!
Alirio Moran - Arapahoe County
I am an uncle to beautiful Latinx and multiracial children who share their joy with me and also challenge my depression daily. I am an advocate and proponent of finding the right mental health partner (it may take a few tries, but you are worth it!) to develop a self-care practice that works for one's health. I survived assaults, trauma (homicides and bombings during a civil war), poverty, ignorance, homophobia, homelessness, microaggressions, and the never-ending battle against stigmas. To quote a Colorado hero, "I am different, not less than." For that reason, my service and motivation is to promote language access to all people in Colorado. Along with promoting the rights of people with disabilities, these two accomplishments make me feel useful and proud. Thanks to my friends, colleagues, mentors, and educational organizations that are leading the way to train the next generation of interpreters—they've helped me find my voice!
Mary Sanders - Jefferson County
I am a student at Metropolitan State University in Denver majoring in interpersonal/relational communications and family services. I came to Colorado from Phoenix in 2012 and have received Medicaid and food stamp assistance since moving here. I was born blind, and I joined the Member Experience Advisory Council because I believe in promoting strong advocacy for statewide services within multiple communities including the disability community. I represent the blindness community as an activist in order to make sure all social services are accessible, including application and website accessibility.
Beth Bevilacqua - Denver County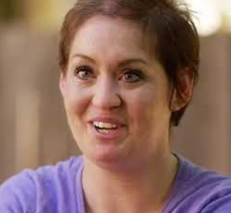 I am a single mom with a six-year-old son who has special needs. I consider us extremely blessed to receive the vast health coverage from Health First Colorado. I first inquired because I felt the wide range of benefits from the coverage we had tapped into qualified me to chime in. I could give elaborate feedback, and give voice, particularly for the special needs community. But I never expected the family and deeper connection I became a part of within this diverse group. Through MEAC, I discovered how important my feedback and my reality are to those who are the backbone of Health First Colorado.
Marcel Castro - El Paso County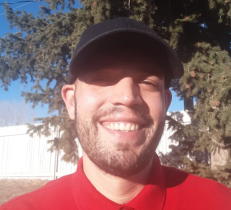 I joined the MEAC team to contribute my personal experience with Health First Colorado to the team in hopes of creating a better experience for all of us. The thing that keeps me coming back to the MEAC meetings are the people. Listening to the experiences of others and how that experience is being used to improve and create upon the system in place, keeps me returning with a sense of encouragement that what we are doing here will make for a better tomorrow.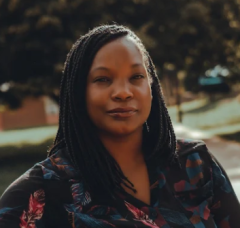 I am a social worker and mother, community advocate, seeking to end injustice everywhere.
Alexa Saindon-Holdorf - Mesa County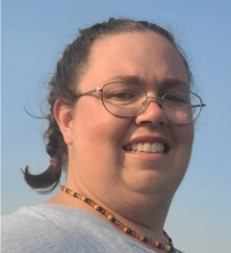 My name is Alexandria Saindon-Holdorf. I have worked in child care for the last 4 years. I have a 6-year-old who has had multiple things. He has seizures and also has development delay. I've been working really hard to keep him where he is supposed be. I have worked with CHP+ a lot so that everything is covered.
Jessica Needs - El Paso County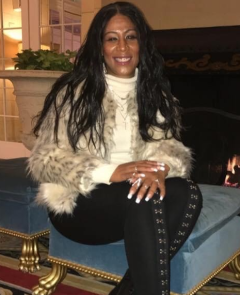 Health First Colorado changed my life for 8 years as a biracial divorced single, 4th generation of slave ancestors, 3rd generation of deaf family mom to my 5 intelligent children and grandmother to an adorable 10-year-old granddaughter. My three adult children live on their own while two deaf teens live with me. Also my children are third-generation Medicaid recipients. I'm a domestic violence survivor, homeless survivor that led to PTSD and anxiety. I enjoy my healthy lifestyle, traveling, skiing, camping, hiking, and spending time with my family after joining Health First Colorado and want to be on MEAC as my investment with an amazing opportunity for us to make a change.
Melissa Bledsoe - Morgan County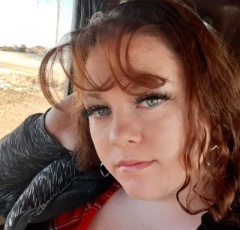 I'm a mother of 7, animal lover and my children have Medicaid or CHP+. I'm a Colorado Native. Absolutely always looking for a way to help out my community.
Brett Ryall - Adams County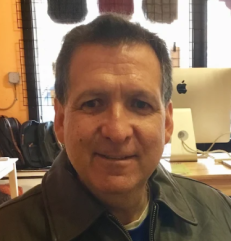 I was born and raised in Colorado, and am mostly familiar with Denver and 4-corners areas. I graduated from Fort Lewis College in Durango and have years of experience in the hospitality industry. It has taught me the value of customer service which I will bring to MEAC. My volunteer experience includes Amina Shelters, Senior Citizen facilities, non-profit organizations and local hospitals. I'm glad to be a part of MEAC and making a contribution.
Antjuan Bouldin - Denver County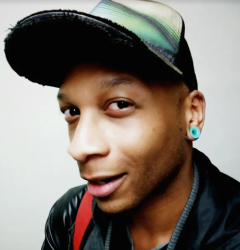 I'm a Health First Colorado/CO Medicaid Program member (since 2012)... I care deeply for people, and I believe that we can always be "doing better." I'm a deep thinker, an empath and idealist, who hopes to offer a fresh and unique perspective on things, and give voice to some of the lesser-represented people in our communities.
John Miller - El Paso County
I'm 24, and I'm a Colorado native. I love learning about science, as well as traveling and living in other cultures. My hobbies include cooking, reading, and watching anime with my wife and my two cats. I recently traveled to Ecuador, and I'm hoping to travel to Vietnam in the future.
Hania Sakkal - Larimer County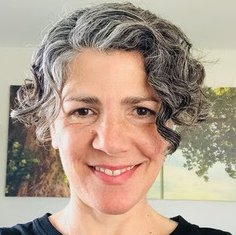 I was born and raised in Beirut, Lebanon, and moved to the US to go to college. I ended up settling in Colorado, where I raised two children who are now in college. I live with PTSD and have worked very hard to heal using different modalities. I am very passionate about advocating for people from different backgrounds and for those who live with mental illness.
Mark Taht - Denver County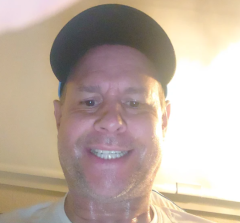 I will hopefully learn all I can and simply relate my increased knowledge to others in need. I'm a quick learner and I believe I can also bring my knowledge to the table.
Leonor Urias - Pueblo County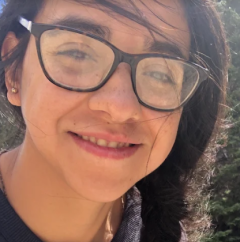 I am a single mom and currently co-parenting. I am a SNAP beneficiary along with Health First Colorado for me and CHP for my son. I am the oldest daughter and was raised by my single immigrant mother. I have a younger sister who is intellectually and partially physically disabled. I am currently back in school trying to further my education and I hope my background and experience will benefit this council.
Miguel Zamarripa - El Paso County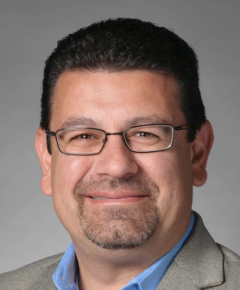 Husband and father of 3 kids, with two kids on the Autism spectrum.
The Department of Health Care Policy & Financing wants to share your story!
If Health First Colorado (Colorado's Medicaid program) or Child Health Plan Plus (CHP+) has made a positive impact on you or your family, we want to hear about it. Your story will help other Coloradans better understand the benefits of health insurance coverage.
To share your story with us, please complete this form. We will not share your story with anyone else without your written permission first.
Check out the video below to experience how great it is to hear about other members.